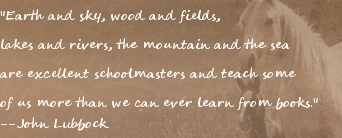 The Paul family ranch was established in the early 1900's and was a working cattle ranch.  Today we provide a relaxed setting for guests who are exploring Glacier, Waterton and more. 

We personalize our service to your needs. Let Paul Ranch be your base camp for an unforgettable Montana vacation.

We are just 15 minutes to the East Entrance of Glacier Nat'l Park, 30 minutes to Many Glacier Valley, an hour scenic drive to Two Medicine Valley or to Waterton Nat'lPark, Canada, and within minutes of other area attractions and activities.  

The air is crisp and clean and clear.  The stars at night seem close enough to reach up and touch.  A favorite evening activity is to sit out in the warm summer air and gaze at the endless Milky Way.

We promise you will leave with a rejuvenated spirit and lighter heart filled with wonder at the beauty and majesty of the mountains.  You will want to return.

Enjoy the seasons the area has to offer.

For those seeking fewer crowds and less commercialization, the east side of the Park is a must, The East Side offers a welcome alternative to the traditional tourist scene.

"Staying at Paul Ranch felt like staying in our own corner of Glacier Park."